Home of the Outlaws!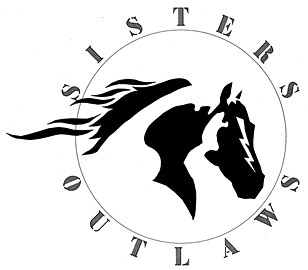 Bring your kids to Sisters Country and experience the best education in the State of Oregon. Sisters has built a reputation for outstanding schools, students and athletes. Set up a tour today by calling 541-549-8521!
The Sisters School District draws from a population of about 10,000, and consistently attracts the state's top teaching staff. (Click here to download the School Brochure for quick stats (PDF).) The District consists of one Elementary School, a Middle School and a High School. Honors classes are offered in English and math. Advanced Placement classes are offered in US History, Calculus and Biology.
The community has a long record of financial support for local schools, recently renewing a 4 year local option levy, supporting the annual fundraising opportunities, and devoting countless hours of volunteer time on behalf of the district.
What makes Sisters Schools Unique? (click each link for more information)
Pursue Your Passion (PYP) Entrepreneurship Program
Fire Science/Forest Health Program
Community Support
Athletics & Co-Curricular Learning
Community Partnerships
Click here to download the Sisters Schools Brochure for more information (PDF).
Click here to be directed to the District website.
Oregon State Report Cards 2012-2013 Academic Year (PDF)
Other Education Opportunities:
Sisters Senior Lunch
11/12/2019 @ 12:00PM - 2:30PM
Meet your fellow seniors at the Sisters Senior Luncheon!...
Fireside Show-Suttle Lake Lodge
11/15/2019 @ 6:00PM - 8:00PM
Fireside Show Pearl Charles. $12 advanced/$15 day...
Author Reading -Paulina Springs Books
11/16/2019 @ 6:30PM - 7:30PM
Jackie Shannon Hollis "This Particular Happiness"
4th Friday Arts Stroll
11/22/2019 @ 4:00PM - 7:00PM
Visit 20 Art Galleries in Sisters Featuring: • A...
Let's Sing Sisters
11/22/2019 @ 6:30PM - 9:30PM
LET'S SING, SISTERS!—a FREE event offering two full...
View complete event calendar »